A thread for an area of upstate NY encompassing the Tug Hill and Adks that has everything from the deepest snowfalls this side of Hokkaido to technical terrain of the High Peaks and slides.
60" of snow between 12/11-12/14/13 on the Tug Hill is a good way to get started.
A couple of stills of Kate ...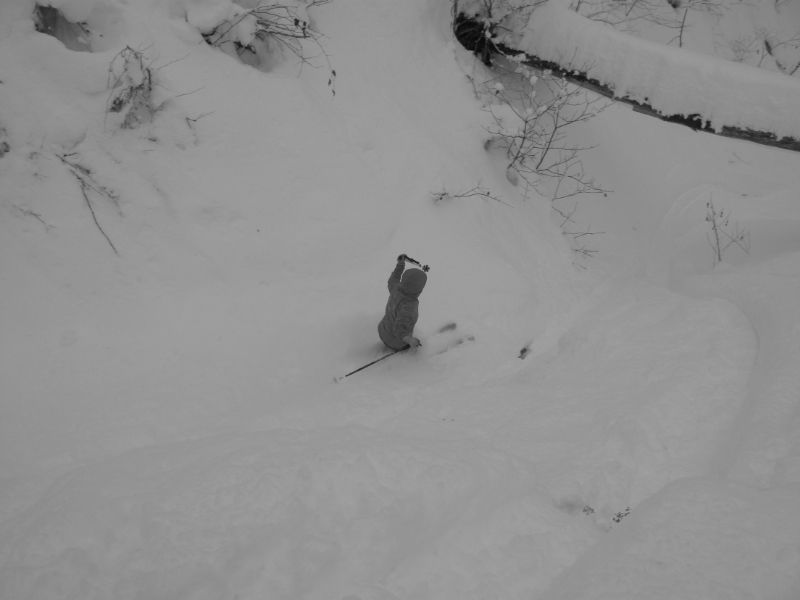 ... and a video of me skiing the lower half of a favorite ravine.
http://youtu.be/qnNAjK0g2wY
A foot more fell last night