Send us your springtime vibes man. Everybody must have been out today grillin' and chillin'. Lets see those happy springtime faces!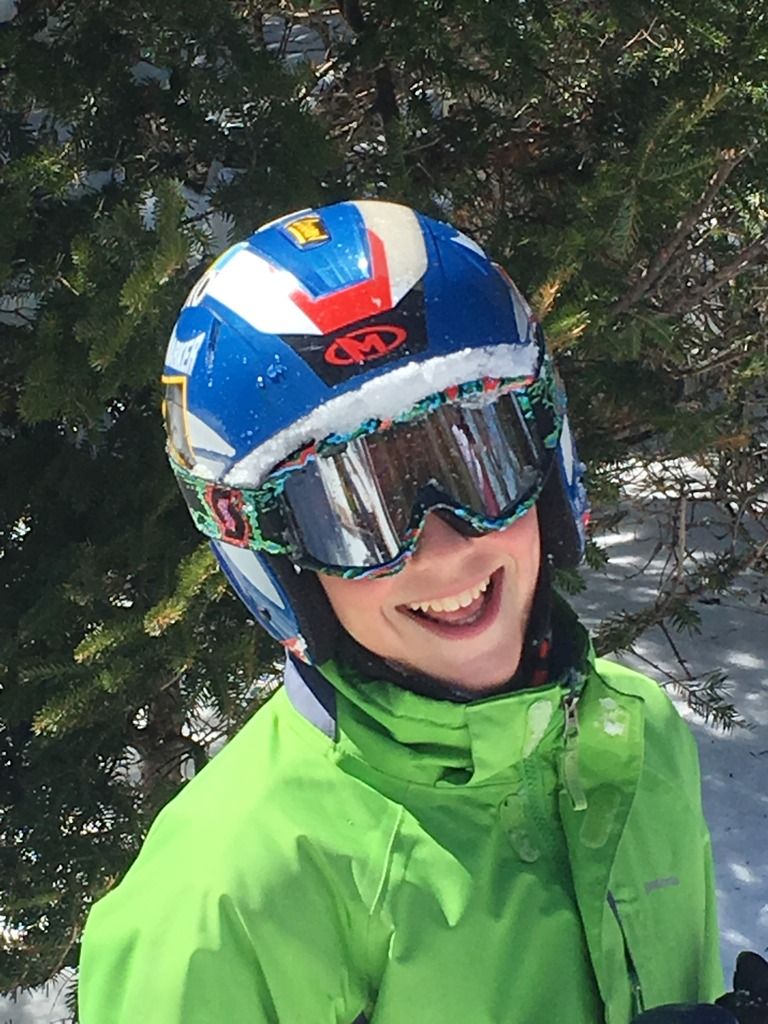 Son the Younger after a face plant in Timbuktu today.
It was 20 years ago this month that Telewife and I went to Jay Peak for the day. She got me a pair of Pre 1600's from the Goldmine in Ketchum, Id. and mounted them with some Riva Z's and taught me how to Tele. I've never been the same since. We try to get back to Jay at least once a year and today was this year's trip. When Son the Younger was 4 we took a trip there and Timbuktu was his first glade so naturally we have to hit that every time we go. I reminisce about the telefests there, always fun. Son the Elder was reminding us of the fest that Grant took the kids into Half Moon Glade. I guess Jay got about 10" Friday into Saturday and there was still untracked in the woods.
Buck's Woods is a favorite and drops into the Moon Glades.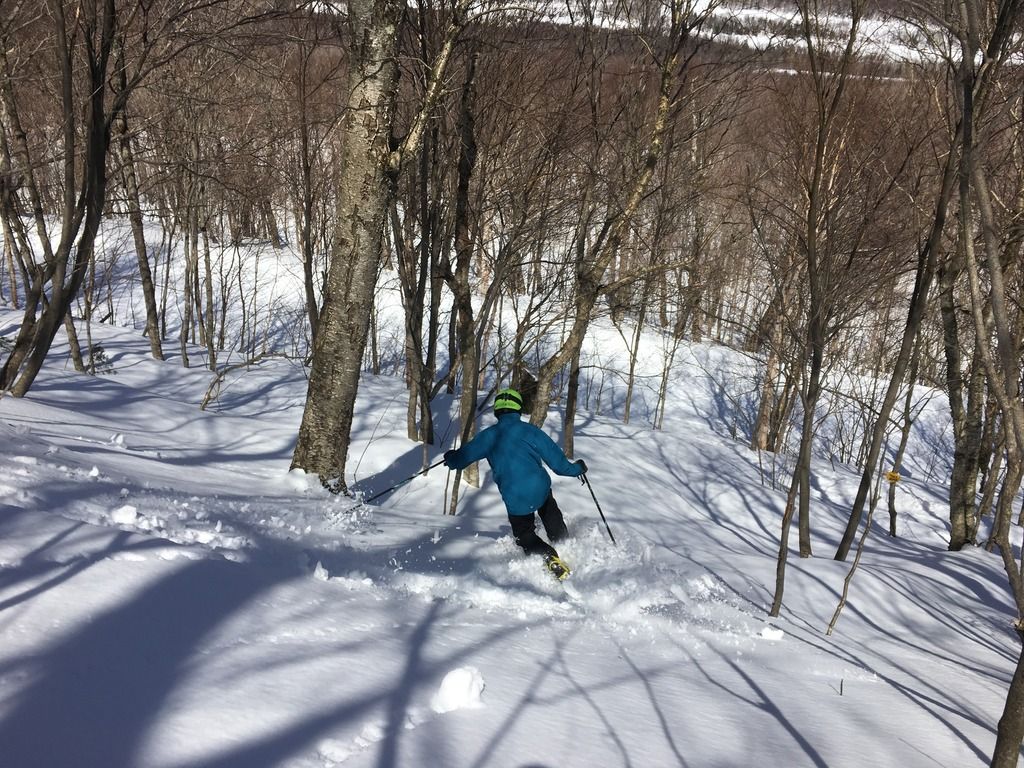 The boys have now graduated from the green glades and roped me into Green Beret. For all the parents out there, its worth the hours spent doing your own drills as you follow your kids down the bunny hill. Just remind them that you waited for them so now they can wait for you!
Son the Younger wanted me to spot the drop on Green Beret. Oh to be young.......