It is holding up fairly well up here. We got about an hour of frozen wet stuff on top of about 3-4" Friday. Saturday at Cannon had some nice cream cheese topping to it, although it was skiing inside a ping pong ball up top. With some sub-optimal precipitation on the way I felt it my duty to take the puppy out to taste the local flavor.
Our favorite neighborhood Highmowing field.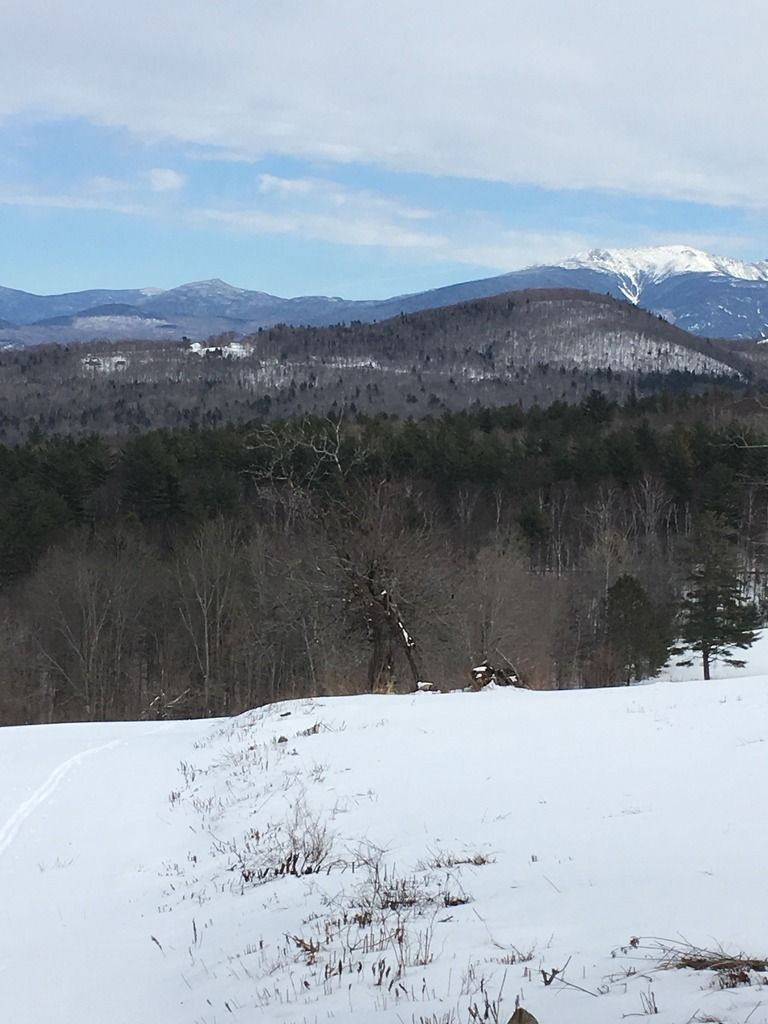 The upper field isn't quite thicketeering but not quite meadowskipping either. We stuck to the road.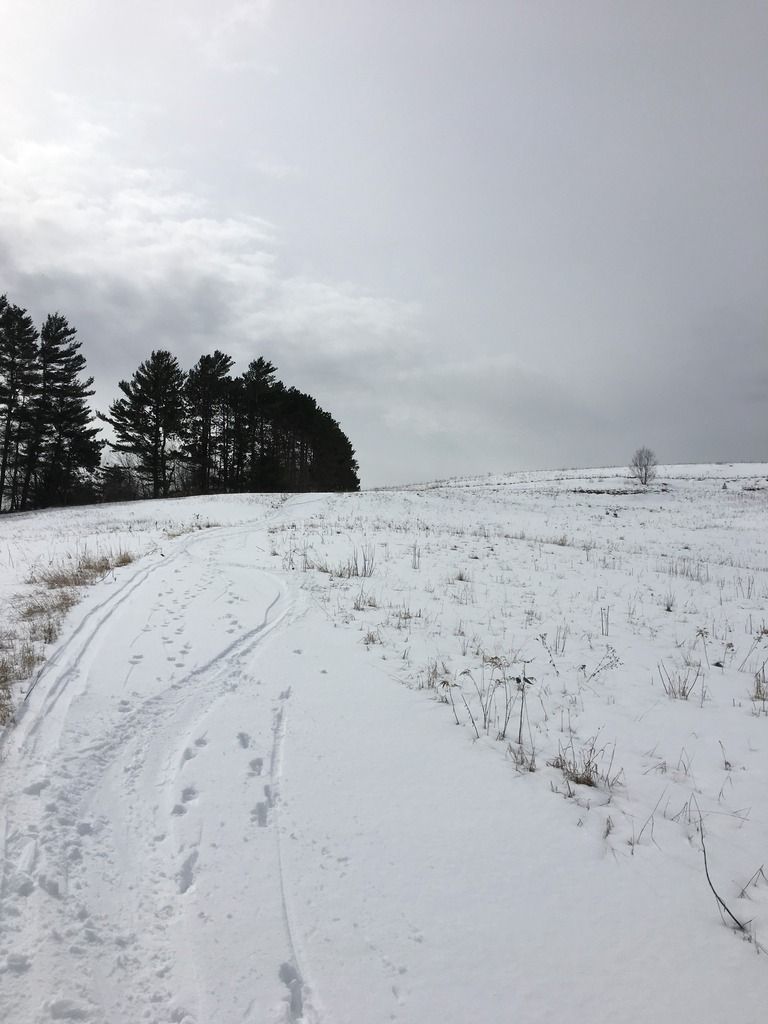 Lapped it twice. It would have been way quicker on the charger bc skis but I wasn't sure of the base so I skinned with some older skis. Beautiful conditions with creamy top layer up to 3" felt like floating in powder. We've taken an eight foot toboggan up there and hit the hole in the stone wall along that tree line. At lest a quarter mile sled run, fun!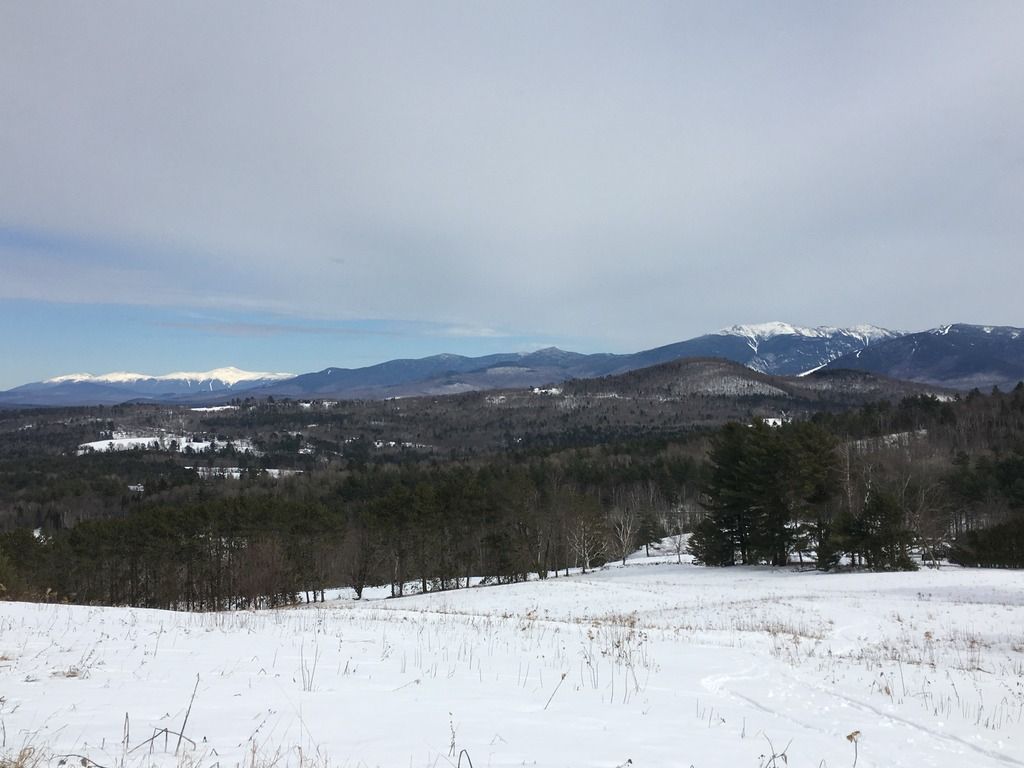 Pup had fun chasing me. Sorry for all the gratuitous photos, I had the phone handy..